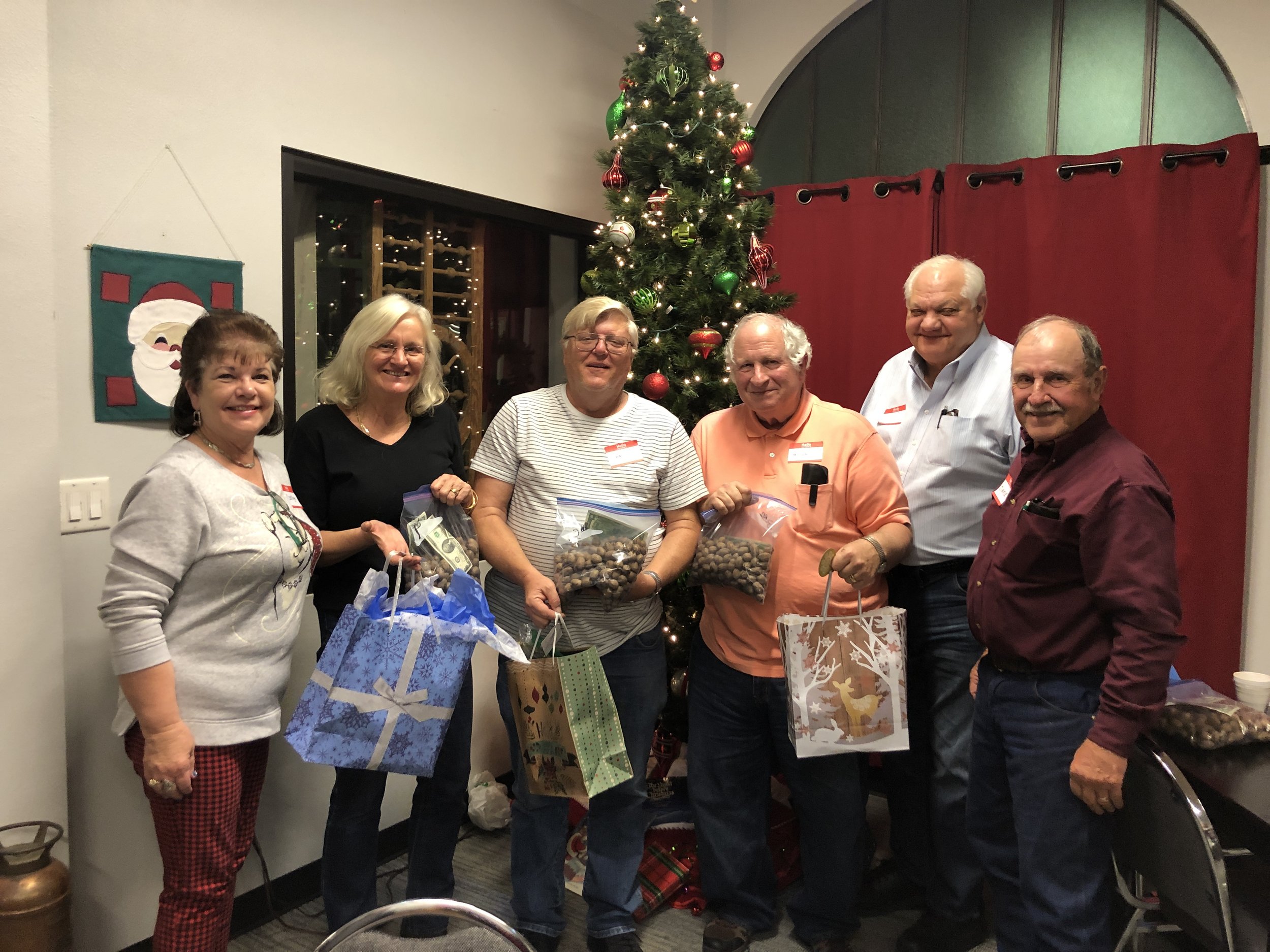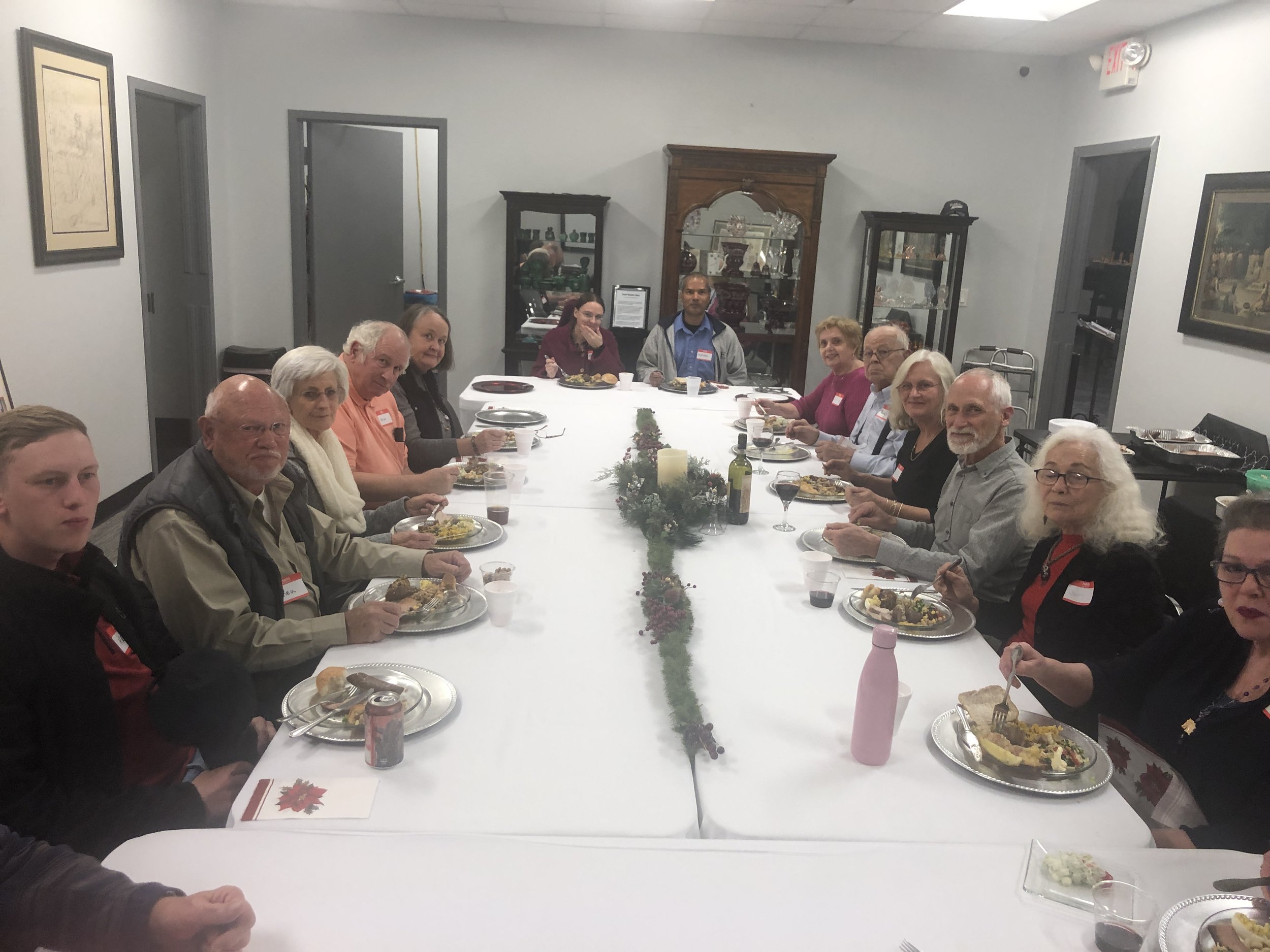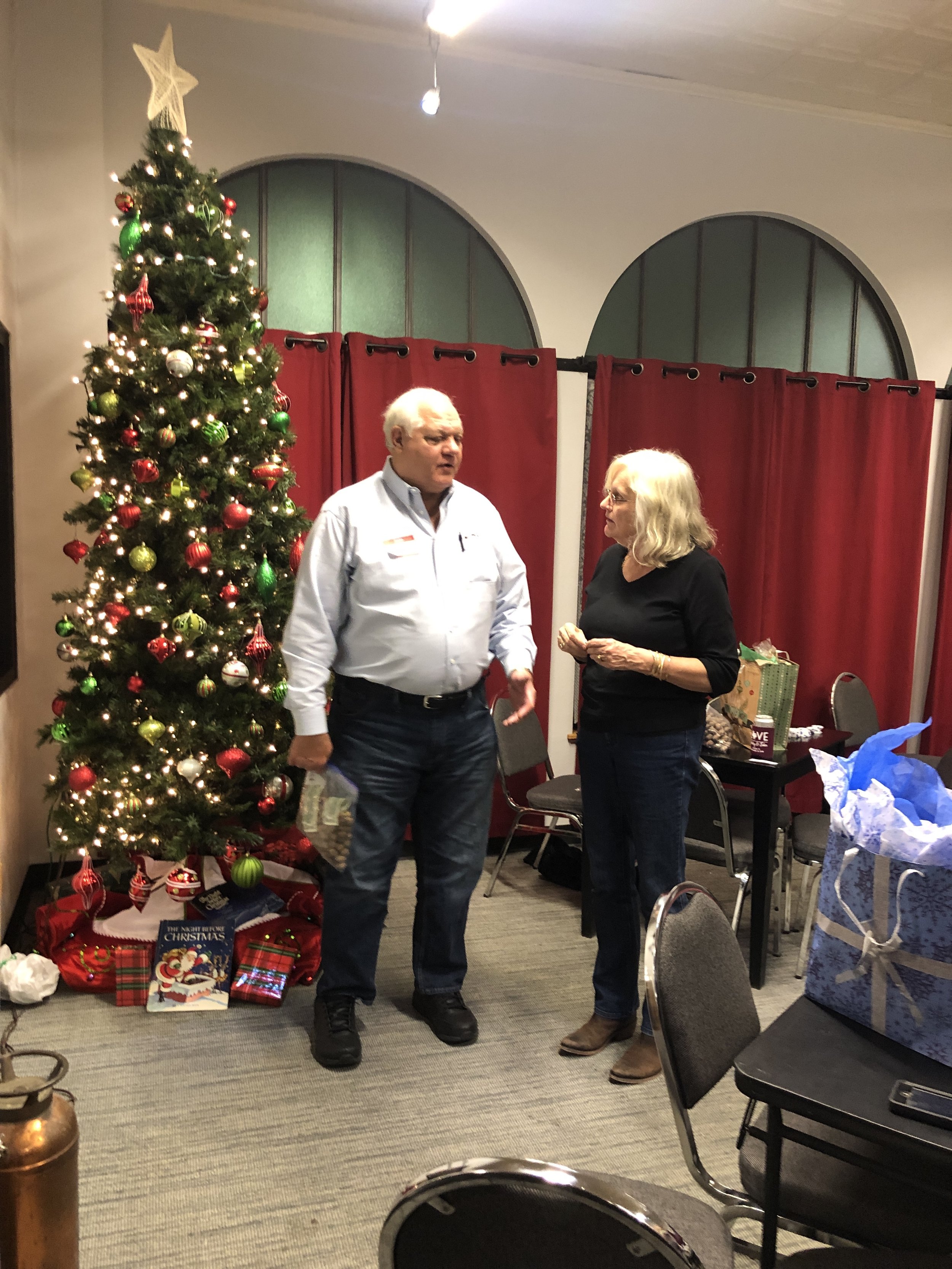 The Czech Heritage Museum Taroks Players held their annual Christmas party on Tuesday, December 18 at the Museum.
Every first and third Tuesday night, anywhere from eight to 20 Taroks lovers fill our Svacina room with tables of four. Taroks (Taroky in Czech) is a European card game similar to bridge or spades and a favorite of Texas Czechs for generations.
This congenial group welcomes newcomers to the game and we gained some new regulars this year. Jimmy and Carolyn Coufal are expert coaches and their love for the game is infectuous! We celebrate birthdays with potlucks and cake throughout the year, but the last game night in December is extra-special with a nice Christmas dinner. This year Jimmy set up a tournament with prizes!